Since the first time we went to Yataimura Restaurant at Burma Road 2 years ago, we had been longing to revisit the restaurant.
As the restaurant setup a new branch in Queensbay Mall, we decided to pay it a visit. When we arrived at the restaurant around lunch time, it is still early and not really that much of customers inside the restaurant.
The ambience in the restaurant is not bad, just that it seems to be a bit cram inside the restaurant. There are not really a lots of sit available around. And near to 12.30pm, we can see that there are a long queue outside the restaurant. We were really stunned to see the queue. So, if you plan to go to the restaurant at lunch time, better be early. :)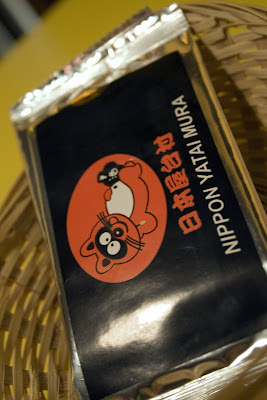 The nice wet tower provided by the restaurant to clean hands and face before eating.
The hot green tea is served in a nice porcelain cup.
I ordered the Gekikara ramen (medium hot), and my wife ordered a Kyushu ramen. :P
Here it comes, the Kyushu ramen.
Happy wife with her ramen. :P
Itadakimasu!!!!!!
Finally, here it comes my Gekikara ramen!!!!!!
Another view of the ramen. I highly recommend Gekikara ramen with super hot. The medium hot is actually not really not enough for my standard. :)