A boring weekend, with no plans to go anywhere, we decided to cook spaghetti as dinner. It has been only second times we tried to cook spaghetti with the first attempt failed.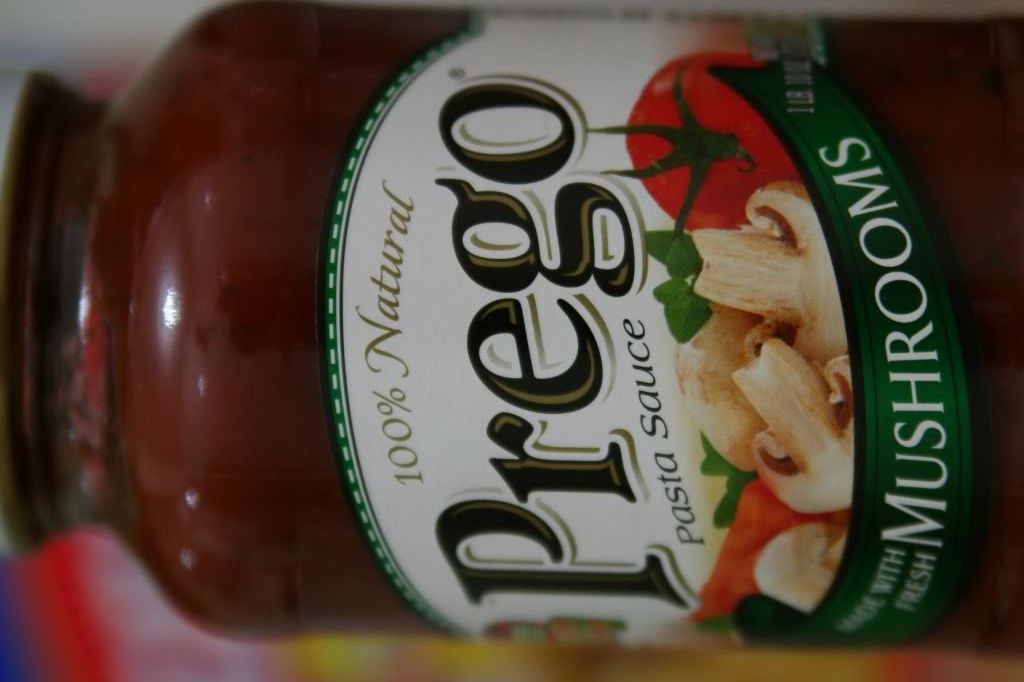 Core ingredients of our spaghetti, Prego 100% natural pasta sauce - tomato with mushroom inside. :)
Without minced meat, we had opt for sausages instead.
My wife cooking spaghetti happily.
Stirring spaghetti...
Show off.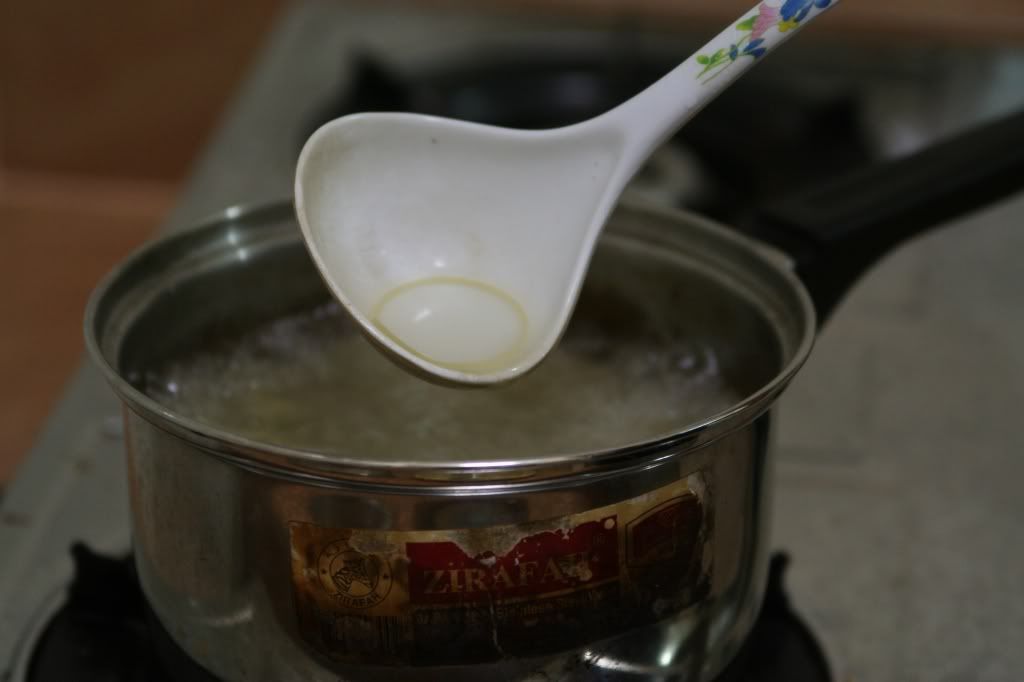 Another show off.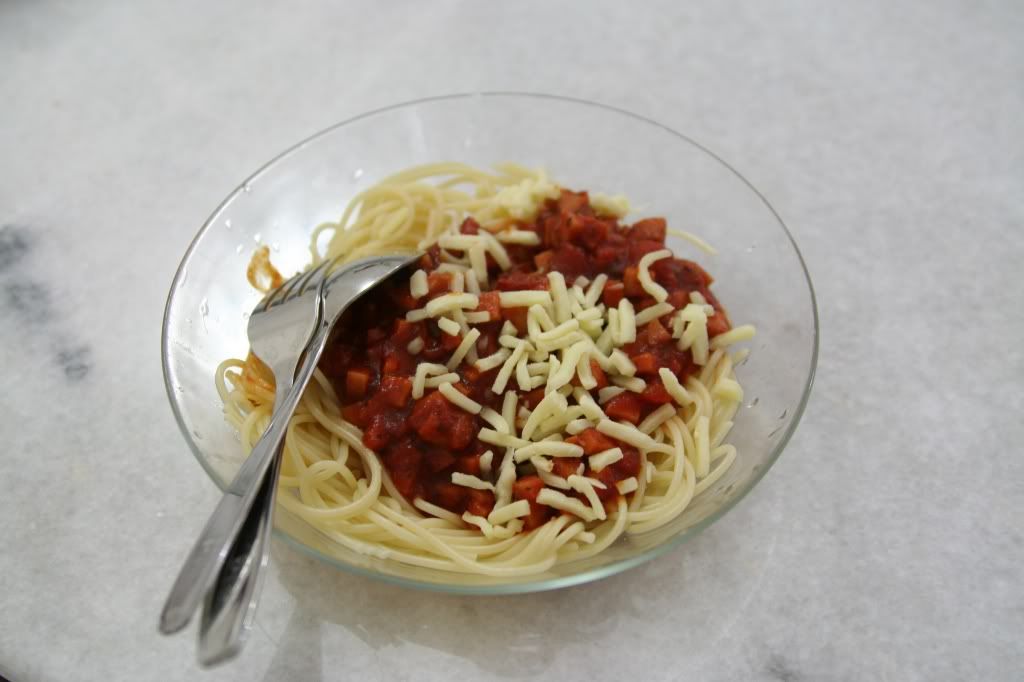 My wife's spaghetti ready.
Mine....
:)