20 Mar 2006, Monday. Hong Kong International Airport.
The flight CX720 touched down around 1.00pm in the afternoon. I was on the way to the gate for the connecting flight towards San Francisco. I decided not to take the shuttle and walk towards the departure gate.
This was the 3rd times I'm here and I really like the environment as there are lots of shops for me to do some window shopping.
And when you feel sleepy and tired, there are few Starbucks where you can rest and recharge yourself with the house brew coffee.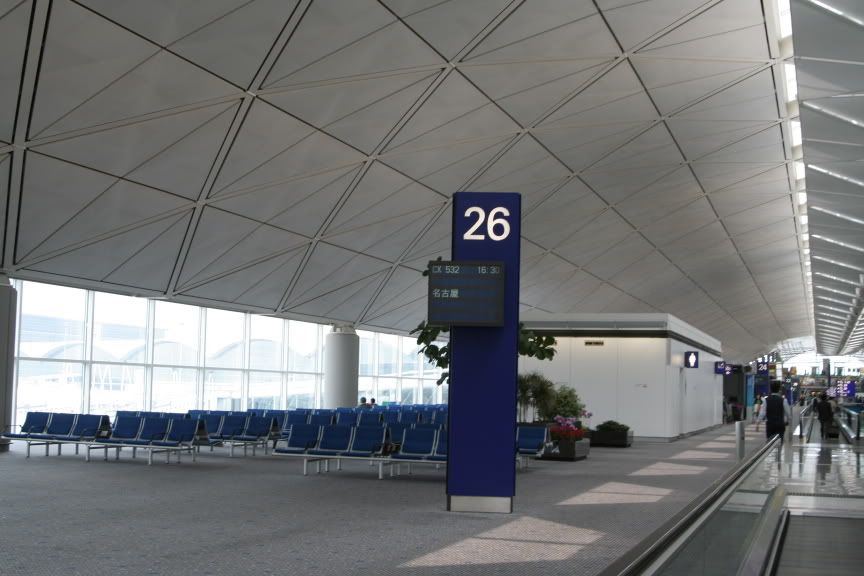 When I reached Gate 26, I saw a familiar name - "Nagoya" and "Ming Gu Wu" in Mandarin. I forgot which famous shop carry the same title but the name is just familiar to me. :P
1 of the artistic showcase along the departure gate. This make the airport feel more alive.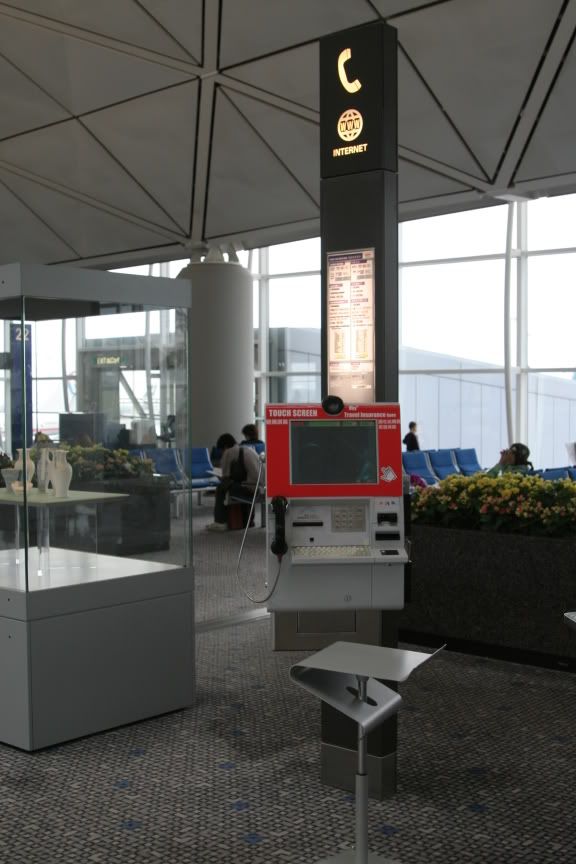 Even the telephone booth were special...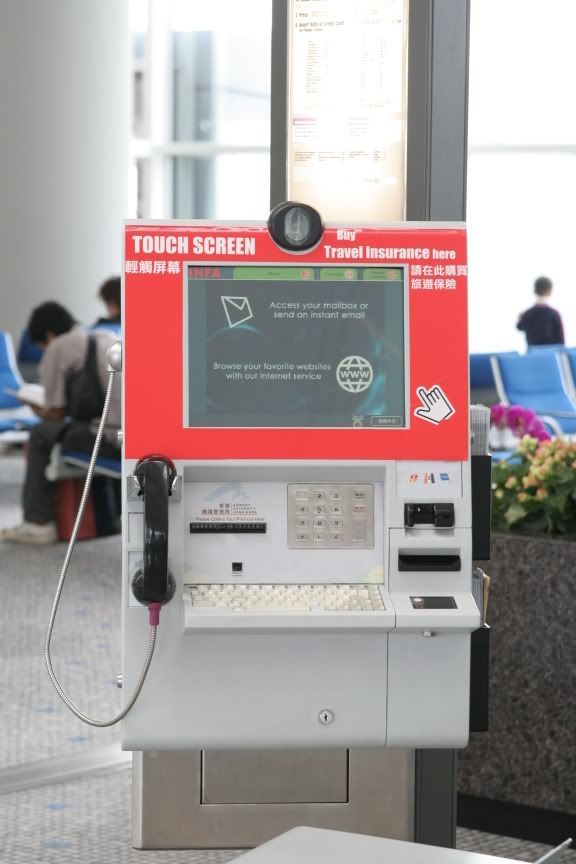 The advanced public phone. I'm not sure if myself know how to use this.
1 of the notice board. I couldn't believe my eyes when I found out that there is "Banana Leaf" restaurant in the airport as well. :)
Who ever watched "Chong Shang Yun Xiao" will remember the Long Bar. Yes, this is the lounge for Cathay Pacific First/Business class passenger.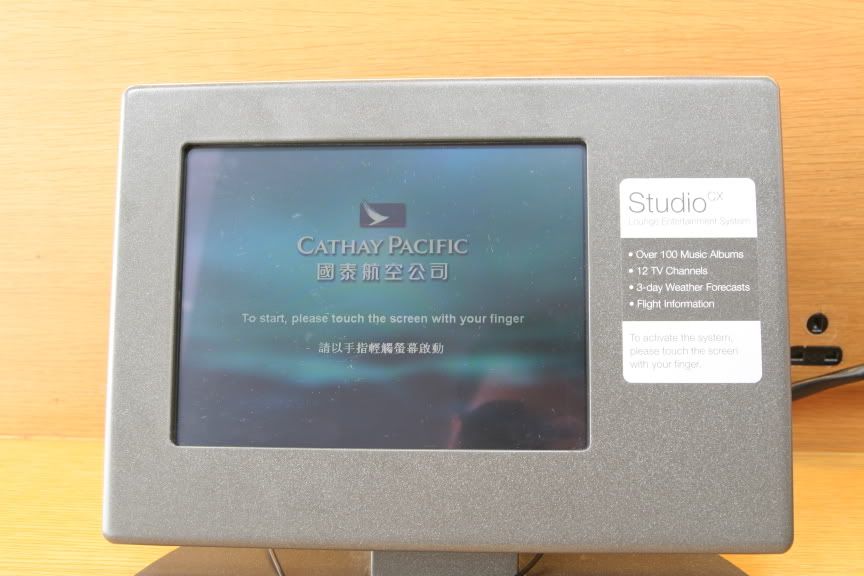 When you feel bored in the lounge, go to 1 of these station and watch TV. You can select your flight and it will alert you when boarding.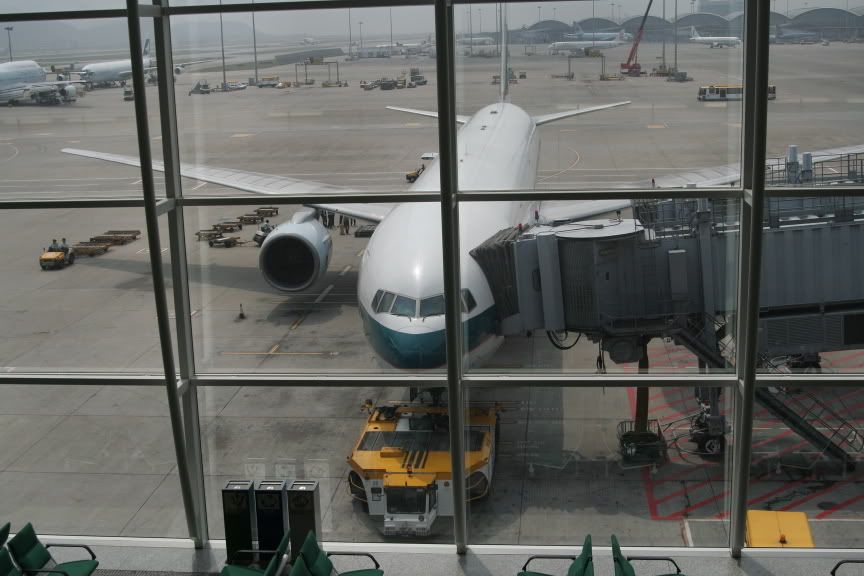 A plane parked at 1 of the terminal. This is view from the lounge.
Rolex everywhere in the airport to remind you of the time. :)
Noodle bar in the lounge...Get any type of noodle you want.