During last weekend, my parents had come to Penang for a visit. While the main purpose is to go to Alor Setar to meet my wife's parents to ask for her hands, we also went around to see see in Penang. Well, after the main task has completed, which ended up in 4 words (Hokkien) "kan dan kan dan", we brought my parents around after half day of rest.
On Sunday, we went to have a look at our new house, which is still under-development. It had been a long time since myself went to inspect the progress. We had been receiving letters of the progress but don't know that a new house can really looks so nice (This is my own house, sure I say nice, okay?).
This is how my house looks like. :) A 2 storey, 4 bedrooms terrace house. While it is completely build, we still need to wait for the authority to approve the OC.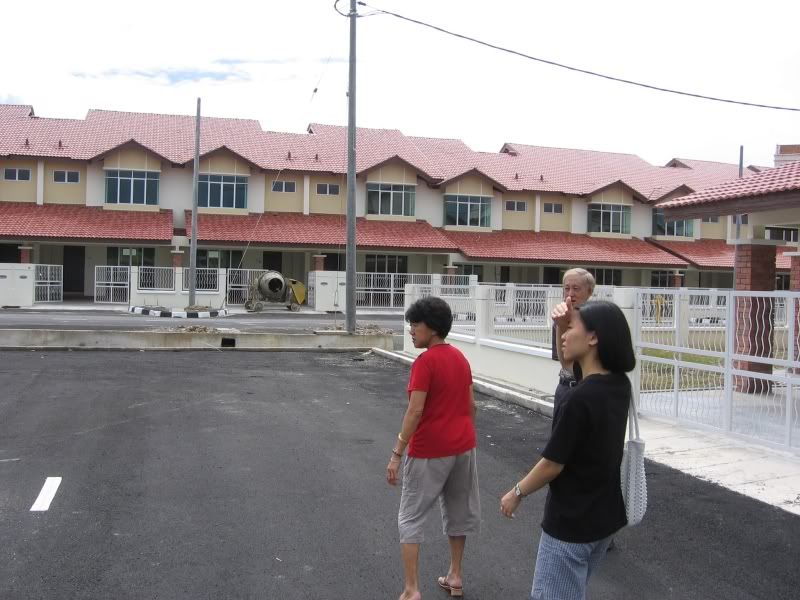 We walking around in the "residential area", which seems to be quiet and nice. :)
After the visit, we went back to Penang island and had lunch at the famous "Bayan Baru market". :P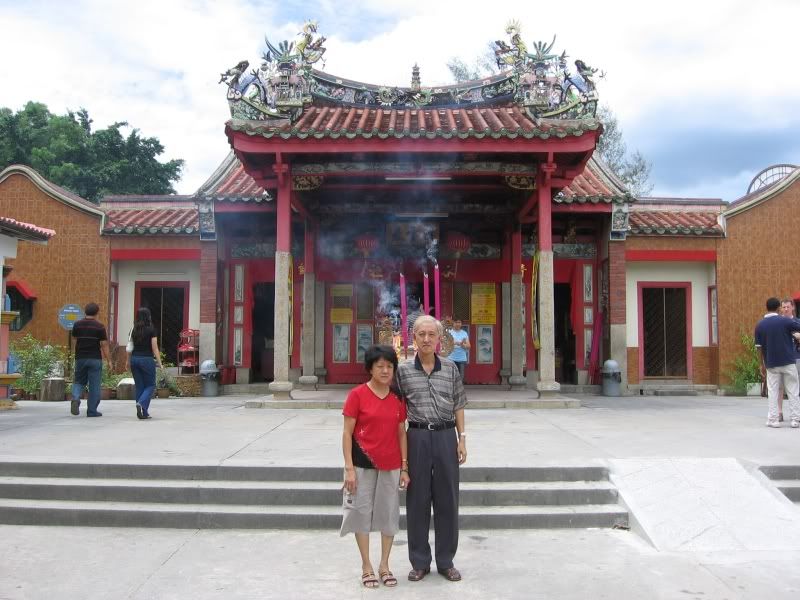 After 20 years lap, my parents are back visiting the "Snake Temple" again. Here, they are posting happily in front of the temple for photo. :)
The snakes resting/sleeping inside the temple. The amount of snake has reduced a lot compare with last time we visited the place. Last time, the snake seems like everywhere and countless while now it is only left a few...
However, the place is still an attraction to tourists, I even saw "kanji" written on some notice board.
We took a short rest here....
Taking a short walk around the garden at the back of the temple.